Welcome
The Asbestos Education Company provides effective and convenient online asbestos training to workers who may encounter asbestos in their jobs, and specially designed guidance for specific sectors. The potential danger of asbestos is well known, but knowing what to do if you encounter it is highly regulated, so it's essential that you have effective, relevant and clear guidance.
Our sector-specific approach ensures your asbestos training is focused on the industry you work in and the realistic situations you may encounter. All our asbestos training courses are reviewed regularly by our in-house development team and incorporate current practice and regulations.
With over 10 years of experience behind us, we believe we offer the very best in online asbestos training. When you complete your course, you will have access to an asbestos training certificate that will evidence the skills you have learned. Choose your sector below, or use our 'Which Asbestos training do I need?' tool to start learning today.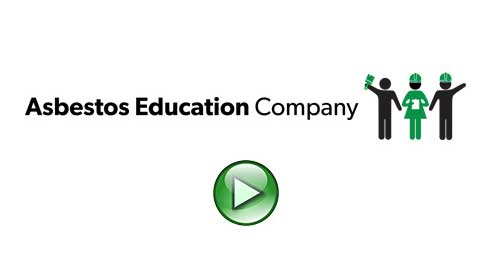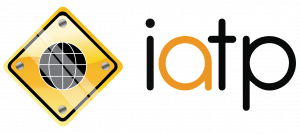 The IATP (Independent Asbestos Training Providers) are a nationally recognised not-for-profit organisation working in conjunction with the HSE. The IATP logo on our course gives you the confidence to know that our Asbestos Training has been independently audited and meets the relevant Asbestos Regulations, Approved Codes of Practice and Guidance.
Which Asbestos Training Do I Need?
Read our asbestos training descriptions below to find out which asbestos course is suitable for you. Please note: These lists are not exhaustive, so choose the asbestos course that is the best match for your working environment. More information about each asbestos training course can be found on the individual course pages.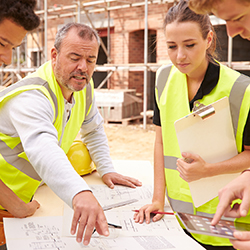 Category A
Asbestos Awareness
Suitable for: General maintenance workers, Electricians, Plumbers, Joiners, Painters and decorators, Plasterers, Construction workers, Roofers, Shop fitters, Gas fitters, Heating and ventilation engineers, Demolition workers, Telecommunication engineers, Fire/burglar alarm installers, Computer and data installers, Architects, Building surveyors
This is the required asbestos training for people who work in occupations where they may encounter potentially dangerous asbestos as part of their daily work. By this, we mean people who are likely to directly disturb asbestos by drilling, hammering and similar, or could encounter it and need to be aware of it.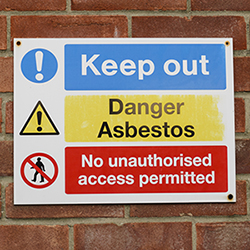 Asbestos Safety
Suitable for: Homeowners, Landlords, Tenants, Schools staff, Building managers
The purpose of this asbestos training course is to help you understand the need for vigilance in dealing with potential asbestos and how to react if you do encounter it. You will need this course if you are in an environment where there may be Asbestos Containing Materials and you are responsible for ensuring they are managed effectively, such as a landlord, or you want to keep yourself safe in a building where potential or known asbestos is or may be present, such as school staff or home owners.
Asbestos Awareness - Category A Courses
This asbestos training course is specifically designed for people in the building trades who need to observe the asbestos training requirement for CAR 2012 compliance.
This asbestos training course is specifically designed for people who require asbestos training for CAR 2012 compliance and who work with installing and cabling.
This asbestos training course is for facilities and general maintenance staff who work in buildings (erected pre-2000) with a potential for asbestos to be present in the structure and fittings.
This asbestos training course gives an overview for landlords and building managers to facilitate an understanding of the need for effective management of asbestos.
This asbestos training course gives an overview of the use of asbestos in schools and how to avoid unnecessary risk if you work in a school built pre-2000.